Description
Atlas Lasa 15 x 52 Aluminum Swimming Pool Kit
15 x 52 swimming pool, Atlas Series has most robust extruded resin frame of all MGK Swimming Pools. Eight inch full top plates and available in three colors to match your pool wall selection; White, Gray, or Brown framing.
15 x 52 Swimming Pool Wall Options
You get your choice of wall pattern to match your yard. Then you get to add your option during checkout, under special instructions.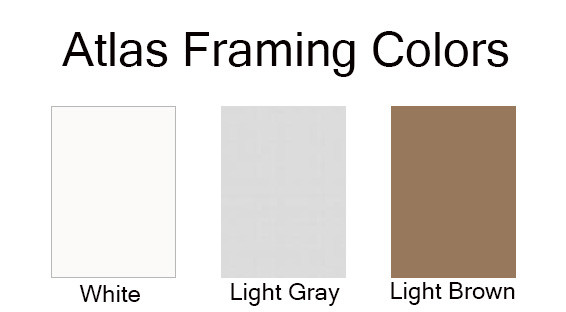 Brochure – Atlas Aluminum 15 x 52 Swimming Pool
Package Includes
Robust Resin Frame with Aluminum Wall
Hayward Skimmer Package –
Choice Of Four Full Print Beaded Liners (we will email after purchase for wall and liner selections)
Confer 7200 A-Frame Ladder
Premium 120 Sq. Ft. Cartridge Filter System w/Energy Efficient 2-Speed pump motor
9 Piece Maintenance/ Cleaning Accessory Package
If you do not like this Atlas Pool package, VISIT HERE to assemble a 15 x 52 Swimming Pool package more to your taste and needs.