Description
Above Ground Pool Maintenance Package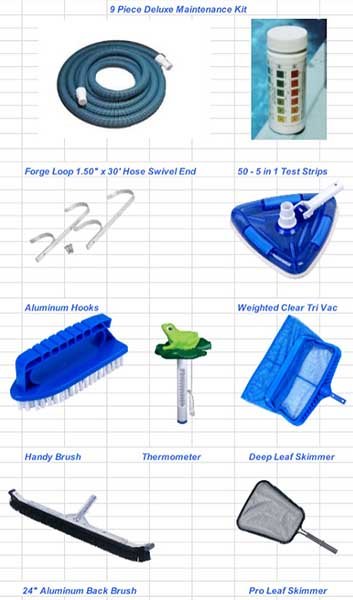 I include this swimming pool maintenance package with many of my above-ground pool kits. It has everything you need to clean an above-ground pool and a few extras.
It has the usual surface skimmer, vacuum head, vacuum hose, and brushes, but it also comes with a floating frog thermometer, chemical testing strips, and hooks for storing equipment.
This is an above average pool cleaning set. Especially when you compare it to all the maintenance usually included in above-ground pool packages.
While certainly adequate for residential use, if you would like to upgrade to the equipment I use in the field, check out this kit here for a few dollars more.