Shipping + Refunds + Terms & Conditions Page
Shipping Times –
Most companies are experiencing delays in order fulfillment. We deal with only the most reputable companies, so when they tell us we can expect our products and supplies, we believe them. What we tell you is what we have been told, or believe to be true! Estimated shipping times for new pool orders 2-3 weeks as of 6/20/2022.
Pool Bonding Kits for instance are in stock and ship 1-3 business days
There is no cost for a full and immediate refund if you cancel "BEFORE" your pool ships. You may request a full refund (every penny) at anytime "BEFORE" your pool goes out the door.
Shipping Cost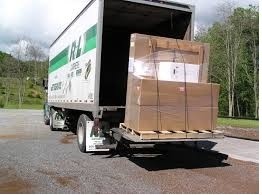 Our shipping rates are $200 – $750.00 depending where you are in the country. higher rates are out west, especially north west. and you are always welcome to pick up for free.
We ship every pool-package via freight with names we have come to trust (Ward, R&L, and more).
We ask all our shipping partners to arrive with a power tailgate so they can lower the pallet(s) down to the ground for you. This service is called driver assisted power tailgate. Most drivers are friendly and accommodating, but they are not responsible for bringing your pool where you want, just to deliver it to your address.
If you have a commercial address with either dock height warehouse, or a fork truck available please add the note during checkout. or drop a note.
In rare cases, you will be asked to go get your above-ground pool kit from the closest shipping terminal, or the trucking company may agree to meet you somewhere more convenient. This is usually due to the roads or bridges leading to your property not capable of supporting truck traffic (This is totally up to carrier). Again rare cases!
Once your pool ships you will receive an email providing you a PRO tracking number. The shipping company will call you to arrange delivery once the package reaches a terminal local to your location, if you have any concerns because you live in a rural area, please discuss them while you have the company on the phone trying to coordinate the delivery with you.
Any pools left at the shipping terminal will be assessed storage fees after just a few days. So you need to be reachable! In the shipping notification email we tell you to answer the phone for strange numbers as it may be the carrier trying to arrange delivery.
We will do our best in all cases to assist you.
ATTENTION PLEASE
In some cases we are paying more to ship your pool than the cost you pay! Even if it is termed "free shipping". "If for ANY REASON you should decide to return your pool", or "refuse delivery once it has shipped", You will be charge the full cost of shipping the pool to you, and the full cost of shipping it back to us (no exceptions), This is likely higher than what you paid. You will pay the full actual freight cost (not to exceed our cost) for both shipping and returning your order.
Shipping Damage
In the event of damaged items, you must accept the non-damaged items, and new items will be sent to you to replace damaged pieces. Pay particular attention to toprail box. When there is damage it is usually this box.
In the rare cases where Toprails have been damaged, its usually easy to straighten out the little bends at the edges since these go under the trim caps. Professional installers do this all the time and it does not effect warranty or guarantees.
Terms & Conditions
The following Terms and Conditions apply to the use of this Website as well as all transactions conducted through the site. At this time MGK Pools / MGK Pool Services' ships merchandise only to locations within the United States, and not to outside U.S. territories. The risk of loss and title for all merchandise ordered from MGK Pools passes to you when the merchandise is picked up by the shipping carrier.
You must secure all items upon delivery. If you sign that you received all items, and then find an item missing, you are responsible for its replacement. This does not pertain to components that are supposed to be in boxes (mistakes packing boxes), just items listed on the packing slip at the time of delivery.
Do not assume the delivery company has given you all the items on the truck, or has not misplaced a part of your order. This is especially true for customers that order oval pools (particularly if you purchased and oval Aquasport 52), as the long rails are usually shipped next to the pallet, not on the pallet.
If you signed that you received everything, you will be responsible to replace said items in the event the shipping company cannot find it.
We are unable to credit you for any shipping and handling charges in the event you return your package for any reason. In the case of an above ground pool package, you will be debited "our cost" associated with shipping all components to you, and you are responsible for the costs of shipping pools, pool packages, and items associated with the pool package back to us.
We do not charge a restocking fee, but we must be made whole for items returned, including the cost of "free shipping". The actual shipping fees will be deducted from all payments made by you prior to refund. Only the remainder will be credited back to you once we have received our property back.
MGK Pools or MGK Pool Service Refunds & Returns Policy
Items and above ground pools may be returned within 14 days of receipt by you if you pay all shipping fees. Credit will be issued upon return of item(s) subject to the following terms: You must contact us via email giving us the order date and item number and we will respond with an RGA (Return Goods Authorization) number. No item will be accepted for return without this number. Again, return shipping costs are the customer's responsibility. Items for return must be unused, in their original packaging, presentable for sale, and with all warranty cards, manuals, etc. We cannot accept returns for chemicals, lights, battery-powered vacuums, automatic cleaners, heaters and heat pumps, or liners. Winter covers, leaf net covers and solar covers may not be returned if cartons are wet, opened or unfolded.
Return Address
MGK Pool Service / 28 Front St Winchendon MA 01475
Product Pricing
MGK Pool Service / MGK Pools, may at any time, change product pricing which has been erroneously displayed on the website. In the event of an error in pricing, MGK Pool Service / MGK Pools may cancel the orders or remove the items from the order. In the event of cancellation, all associated fees will be either credited to your account or refunded within 30 days. If the merchandise has been shipped, you have the right to pay the difference or return the merchandise. The customer is not entitled to merchandise at an erroneous price.
Taxes
We only collect sales tax from people living in Massachusetts. The fact that we do not collect taxes for all out of state purchases does not mean you do not owe them to your local state. It is the responsibility of all our customers that make purchases from out of state to find out if they owe sales tax and to pay it to the proper authorities.
MGK Pools Inc. / MGK Pool Service will not be held responsible for unpaid paid taxes or for fines penalties and interest related to unpaid taxes for any purchases made from us or made by you. You are solely responsible for reporting and paying any taxes that are required by your state.
If you are confused with any of this information. Please contact us before placing your order 978-710-8667
Privacy Policy
https://poolservicema.com Privacy PolicyThis privacy policy has been compiled to better serve those who are concerned with how their 'Personally identifiable information' (PII) is being used online. PII, as used in US privacy law and information security, is information that can be used on its own or with other information to identify, contact, or locate a single person, or to identify an individual in context. Please read our privacy policy carefully to get a clear understanding of how we collect, use, protect or otherwise handle your Personally Identifiable Information in accordance with our website.
What personal information do we collect from the people that visit our blog, website or app?
When ordering or registering on our site, as appropriate, you may be asked to enter your name, email address, mailing address, phone number or other details to help you with your experience.
When do we collect information?
We collect information from you when you fill out a form or enter information on our site.
How do we use your information?
We may use the information we collect from you when you register, make a purchase, sign up for our newsletter, respond to a survey or marketing communication, surf the website, or use certain other site features in the following ways:
• To send periodic emails regarding your order or other products and services. That's it!
How do we protect visitor information?
Our website is scanned on a regular basis for security holes and known vulnerabilities in order to make your visit to our site as safe as possible. We utilize third party security software as an extra layer of protection and all pages use SSL protocols. Of course all checkout and shopping cart solutions are using full encryptions package to prevent any concerns.
We use regular Malware Scanning throughout the day.
Your personal information is contained behind secured networks and is only accessible by a limited number of persons who have special access rights to such systems, and are required to keep the information confidential. In addition, all sensitive/credit information you supply is encrypted via Secure Socket Layer (SSL) technology.
We implement a variety of security measures when a user places an order enters, submits, or accesses their information to maintain the safety of your personal information.
All transactions are processed through a gateway provider and are not stored or processed on our servers.
Cookie Monster's

Do we use 'cookies'?
Yes! Cookies are small files that a site or its service provider transfers to your computer's hard drive through your Web browser (if you allow) that enables the site's or service provider's systems to recognize your browser and capture and remember certain information. For instance, we use cookies to help us remember and process the items in your shopping cart. They are also used to help us understand your preferences based on previous or current site activity, which enables us to provide you with improved services. We also use cookies to help us compile aggregate data about site traffic and site interaction so that we can offer better site experiences and tools in the future.

We use cookies to:• Keep track of advertisements.
You can choose to have your computer warn you each time a cookie is being sent, or you can choose to turn off all cookies. You do this through your browser (like Internet Explorer) settings. Each browser is a little different, so look at your browser's Help menu to learn the correct way to modify your cookies.
If you disable cookies off, some features will be disabled It won't affect the users experience that make your site experience more efficient and some of our services will not function properly.
However, you can still place orders .
Third Party Disclosure
We do not sell, trade, or otherwise transfer to outside parties your personally identifiable information.
Third party links
Occasionally, at our discretion, we may include or offer third party products or services on our website. These third party sites have separate and independent privacy policies. We therefore have no responsibility or liability for the content and activities of these linked sites. Nonetheless, we seek to protect the integrity of our site and welcome any feedback about these sites.
Google
Google's advertising requirements can be summed up by Google's Advertising Principles. They are put in place to provide a positive experience for users. https://support.google.com/adwordspolicy/answer/1316548?hl=en
We have not enabled Google AdSense on our site but we may do so in the future.
California Online Privacy Protection Act
CalOPPA is the first state law in the nation to require commercial websites and online services to post a privacy policy. The law's reach stretches well beyond California to require a person or company in the United States (and conceivably the world) that operates websites collecting personally identifiable information from California consumers to post a conspicuous privacy policy on its website stating exactly the information being collected and those individuals with whom it is being shared, and to comply with this policy. – See more at: http://consumercal.org/california-online-privacy-protection-act-caloppa/#sthash.0FdRbT51.dpuf
According to CalOPPA we agree to the following:Users can visit our site anonymouslyOnce this privacy policy is created, we will add a link to it on our home page, or as a minimum on the first significant page after entering our website.Our Privacy Policy link includes the word 'Privacy', and can be easily be found on the page specified above.
Users will be notified of any privacy policy changes: • On our Privacy Policy PageUsers are able to change their personal information: • By emailing us
How does our site handle do not track signals?We honor do not track signals and do not track, plant cookies, or use advertising when a Do Not Track (DNT) browser mechanism is in place.
Does our site allow third party behavioral tracking?It's also important to note that we allow third party behavioral tracking
COPPA (Children Online Privacy Protection Act)
When it comes to the collection of personal information from children under 13, the Children's Online Privacy Protection Act (COPPA) puts parents in control. The Federal Trade Commission, the nation's consumer protection agency, enforces the COPPA Rule, which spells out what operators of websites and online services must do to protect children's privacy and safety online.
We do not specifically market to children under 13.
Fair Information Practices
The Fair Information Practices Principles form the backbone of privacy law in the United States and the concepts they include have played a significant role in the development of data protection laws around the globe. Understanding the Fair Information Practice Principles and how they should be implemented is critical to comply with the various privacy laws that protect personal information.
In order to be in line with Fair Information Practices we will take the following responsive action, should a data breach occur:We will notify the users via email • Within 7 business days
We also agree to the individual redress principle, which requires that individuals have a right to pursue legally enforceable rights against data collectors and processors who fail to adhere to the law. This principle requires not only that individuals have enforceable rights against data users, but also that individuals have recourse to courts or a government agency to investigate and/or prosecute non-compliance by data processors.
CAN SPAM Act
The CAN-SPAM Act is a law that sets the rules for commercial email, establishes requirements for commercial messages, gives recipients the right to have emails stopped from being sent to them, and spells out tough penalties for violations.
We collect your email address in order to:
To be in accordance with CANSPAM we agree to the following:
If at any time you would like to unsubscribe from receiving future emails, you can email us atand we will promptly remove you from ALL correspondence.
Amazon Affiliate Disclosure
The owner of this website is a participant in the Amazon Services LLC Associates Program, an affiliate advertising program designed to provide a means for sites to earn advertising fees by advertising and linking to Amazon properties including, but not limited to, amazon.com, endless.com, myhabit.com, smallparts.com, or amazonwireless.com.
Contacting Us
If there are any questions regarding this privacy policy you may contact us using the information below.
https://poolservicema.com 28 Front St Winchendon, Massachusetts 0i475 United States poolservicema@gmail.com (978) 710-8667
Last Edited on 2021-01-22