Description
15×52 Aquasport 52 Pool w/ Elite Pool Package – Voted Best Above-Ground Pool on the Planet!
MGK Pools only sell premium pools and swimming pool accessories. The 15×52 Aquasport 52 Elite package is the represents the best of everything we sell. The only way to improve this package would be to add an automatic pool cleaner, which we would be happy to do upon request.
The filter system in this package overkill for a 15×52 pool, we could certainly swap it out for our energy efficient 100 square foot cartridge system with 2-speed pump, and I don't think it would lessen the quality of this package. Whatever you want to do we are here to help make a package that suits your needs. You can also build your own Custom Pool package on this page Click-Here.
Aquasport 52 Brochure.
15×52 Aquasport 52 Package
Pool – Aquasport 52 with Above-Ground Skimmer
17/20 Mil Full Print Beaded Liner – Brighton Prism HG Normally Priced $286 here for just $165.00 Liner Info
Pentair DE filter with 1 HP Pump & Premium Hoses – System Page
Drop-in Steps with Weights See More
Pool Cleaning Equipment The Pros Use – Normally Over $138 here for just $97.00 – Maintenance Kit Info
Best Winter Pool Cover – Air Pillow – Skimmer and Return Winter Covers – Cover Drain
Pool Closing Winter Chemical Package
Free Shipping – Shipping Info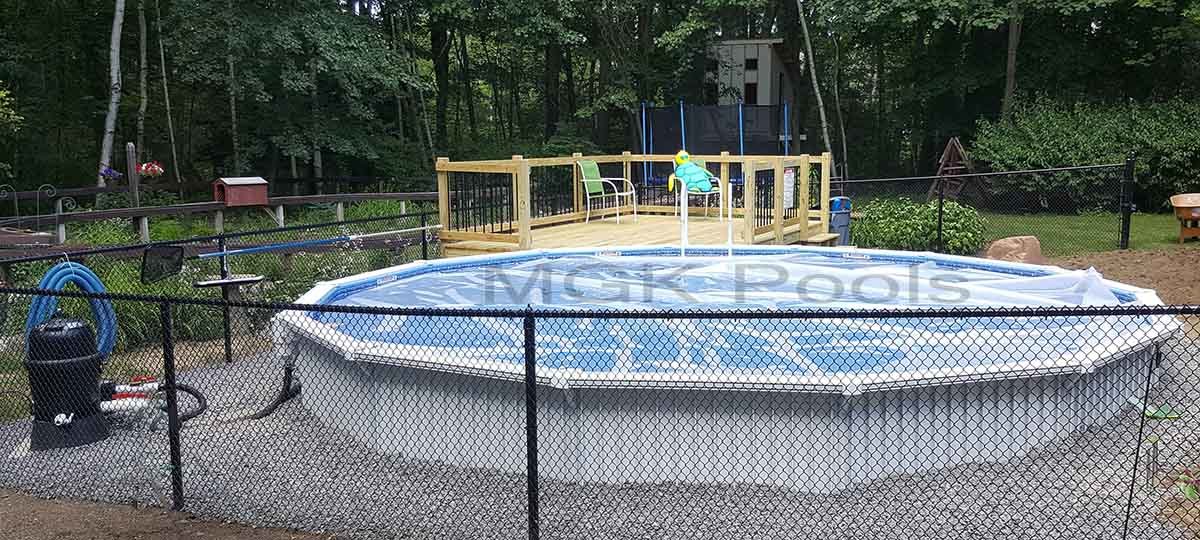 For help checking out, or to place an order over the phone, please call 978-710-8667. During the season with high call volumes, it is best to email. Someone will respond as soon as possible. You may text as well or hit us up on Facebook