Description
Atlas 18x33x52 Oval Pool Above-Ground
Atlas Oval Pool Above-Ground Pool Package is buttress-free. Features heavy-grade resin framing that's eight to ten inches wide. Slim design with no obvious supports along the straight sides of the swimming pool. Packaged with accessories suited to this premium large pool.
Oval Pool Above-Ground Wall Options

You get your choice of wall pattern to match your yard, add the option during checkout, under special instructions. Also, you can pick the color of the framing.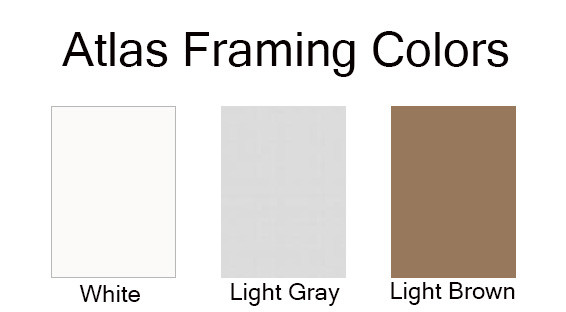 Brochure – Atlas Buttress Free Oval Pool
Package Includes
Atlas Buttress Free Pool Package with your Choice of Wall Pattern and Frame Color
Hayward Skimmer Package
Choice of three full print beaded liners
Confer 7200 A-Frame Ladder or Drop In Steps with Weight (Add choice in special instructions during checkout)
Hayward XStream 150 Filter System 2-Speed Pump
Commercial-Grade Maintenance Accessory Package
If you do not like this Atlas Pool package, VISIT HERE to assemble an 18×33 oval kit more to your taste and needs.