Description
24×52 Lamark Edge Economy Set
Limited Time Sale For Quality Above-Ground Swimming pool
You have no idea how hard I worked to get this price this low! I was really trying to get it to $1999.00, but I just didn't want to push a small pool filter or plain blue pool liner on you. Plus, I absolutely refuse to sell pools with steel top-plates and vertical support columns.
Dare to compare this to any other 2k above-ground pool kit. There is no other pool that is this good for this little a price. This is why I can only do this for so long. Once the season hits, I will have all I can do to keep up with orders and will have to pull this offer.
 This is my Pre-summer Pool Sale – I am only offering it in three sizes.

18×52

, 21×52 and this 24×52 set.

You get your choice of wall pattern. I would put this pool wall up against any so-called high-end pool, and come away a winner every time.
Lamark Edge Above-Ground Swimming Pool Brochure Brochure
Package Includes: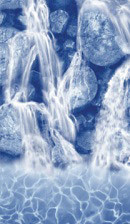 Resin 24×52 Lamark Pool Set
Hayward Skimmer Package –
Latham Niagara Full Print Overlap Pool Liner

19-Inch Sand filter System complete with pump, hoses, clamps, filter base, and multi-position valve.

Free Delivery – Shipping Info
Call (978) 710-8667 for assistance checking out or to add an A-Frame ladder or set of steps for $141.00