Description
27 Round Pool with 52 Inch Pool Wall – Complete Package
Our Dauntless 27×52 swimming pool large. Nobody ever complained there pool was to big, but I have heard people complain who bought on too small. No worries here as there is plenty of room for the family and friends and other relatives, and friends friends.
Some extra work went into the tooling and manufacturing of our pool, but we feel the little bit of additional cost is worth it. There is no rolled wall above ground swimming pools stronger, or that will last longer than our premium Dauntless Swimming Pool.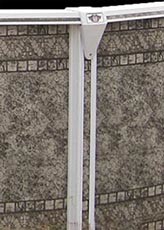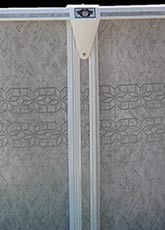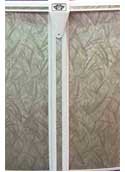 Dauntless Above-Ground Pool Brochure
Package Includes
27×52 Aluminum – 27 Foot Round-Ground Swimming Pool Kit
Hayward Skimmer Package –
Brighton Prism HG Liner – Normally Priced $585 here for just $460.00 Information
Confer 7200 A-Frame Ladder – Average Price 250 Package Price $159.00 description
Hayward X-Stream 150 Cartridge Filter system With Energy Efficient Pump $700 included here for just $565.00 More Info
High-Grade Maintenance Accessory Package – Normally Over $138 here for just $97.00 – Product Info
Free Delivery – Shipping Info
I use this picture for an example of the Dauntless, but the pool in this picture is a really a 27 round.