Description
Big Above-Ground Pools – 30 Foot Round Pool – 30×52 Dauntless Package
Our Dauntless 30×52 swimming pool is one of the biggest above-ground pools you can buy. I like to say you can see these pools from the moon. I would seriously consider buying an automatic vacuum to help with maintenance as there is a lot of floor in this pool. Big above-ground pools are great for large families and gathering.
Some extra work went into the tooling and manufacturing of our pool, but we feel the little bit of additional cost is worth it. There is no rolled wall above ground swimming pools stronger, or that will last longer than our premium Dauntless Swimming Pool.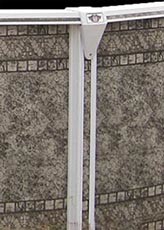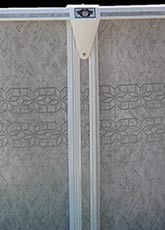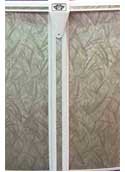 Dauntless Above-Ground Pool Brochure
Package Includes
30×52 Aluminum – 30 Foot Round-Ground Swimming Pool Kit
Hayward Skimmer Package –
Brighton Prism HG Liner – Normally Priced $585 here for just $460.00 Information
Confer 7200 A-Frame Ladder – Average Price 250 Package Price $159.00 description
Energy /efficient Pump w/ Hayward X-Stream 150 Cartridge filter usually cost 645 included here for just $565.00 More Info
High-Grade Maintenance Accessory Package – Normally Over $138 here for just $97.00 – Product Info
Free Delivery – Shipping Info
This will hold 21,240 gallons of water, that is more than many small to average size in-ground swimming pools. The filter system included in this pool package is perfect for this size pool. When you have this much pool water to filter, go big or go home.