Description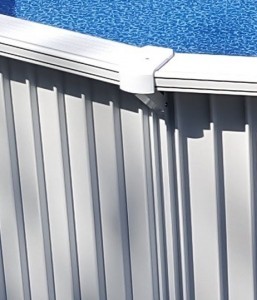 No doubt the Aquasport 52 is the best semi-inground pool. There is no stronger swimming pool. Its strength comes from the extra thick aluminum slats, that go into the construction of the Aquasport 52 wall. You could completely bury this pool if you want to. Perfect to bury in sloping yards, or for any landscaping plan.
I have assembled this package with all my favorite accessories. The only thing I could add to make the package better is an automatic pool cleaner. This pool kit represents all the components I would use if I were buying a semi-inground pool package.
The Aquasport 52 is an all aluminum pool, except for a few components like the resin caps. The aluminum top rails are manufactured with a bead channel built right in. Making this pool like an inground pool, you don't have to disassemble any part of this pool to replace the liner.
24 x 52 Best Semi-Inground Pool Kit:
Pool: Aquasport 52 with Above-Ground Skimmer (inground skimmer and pump available separately)
Choice Of Four Full Print Premium Beaded Liners
Hayward XStream 150 Square Foot Cartridge Filter w/Matrix Energy Efficient Pool Pump + Accessories
Confer 7200 Ladder with Security Barrier and Lock
Elite Pool Cleaning Equipment Set The Pro's Use
Build your own custom package Click here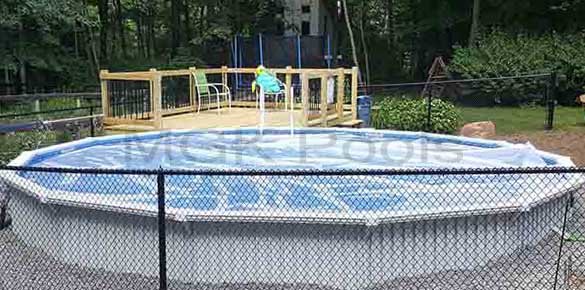 Now you know what components you need to make a pool package. If you prefer, you can use our custom pool package builder to build the best semi-inground pool package that suits your plans. You can add more accessories, or take out items… You have total control.
For help checking out, or to place an order over the phone, please call (978)710-8667. During the season with high call volumes, it is best to email or text. Someone will respond as soon as possible.